From GTIN to Win:

Why it Pays to be Unique in eCommerce
Understand why the origin and unique identity of a product are critical to eCommerce, and how to set up leading sites for success
For eCommerce marketplaces to thrive, everything starts with getting the right GTIN. Why?
Because success becomes possible once you can identify an item within your catalog. It sounds like a simple notion, however many marketplaces today still do not have the ability to correctly identify an item.
That's why this white paper will guide readers to understand how to better identify products through the use of GTINs to fix attribution, remove duplicates, understand inventory, forecast demand, create an optimal shopper experience, and more.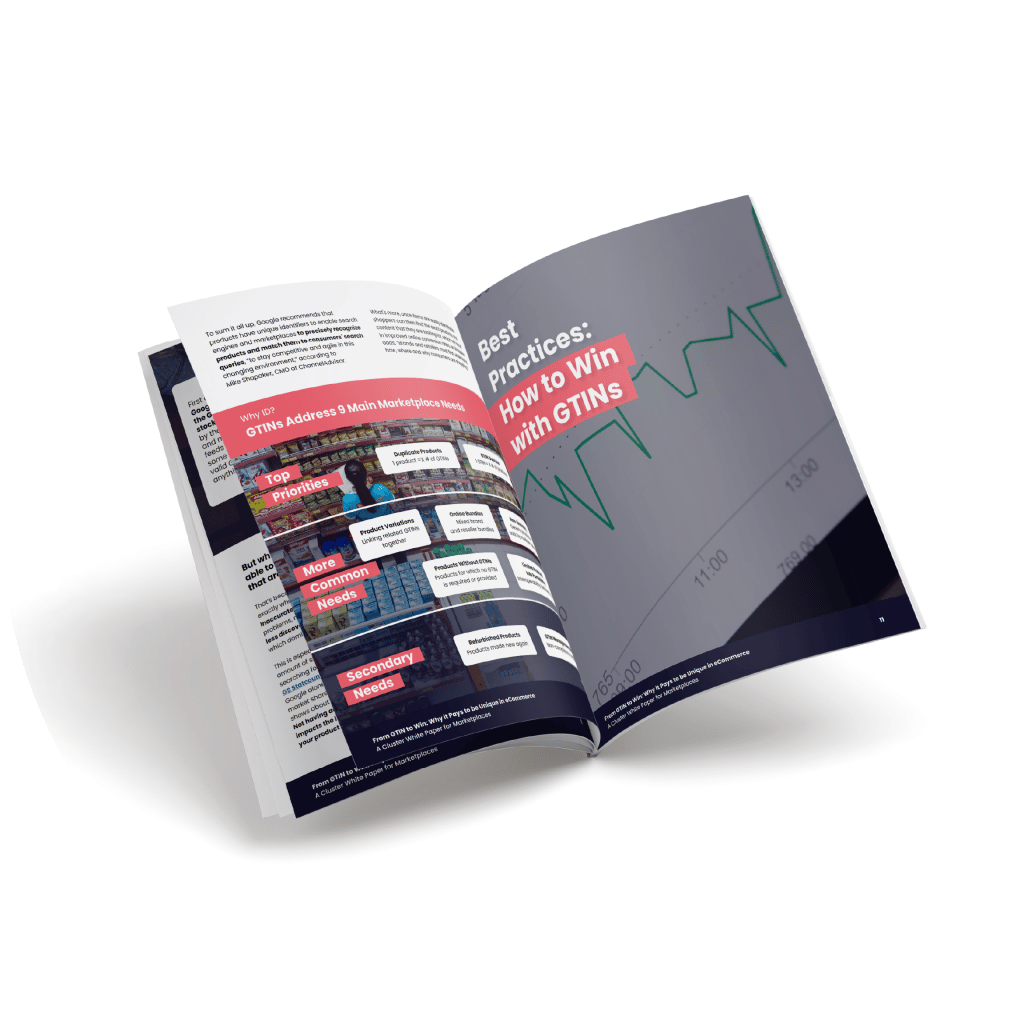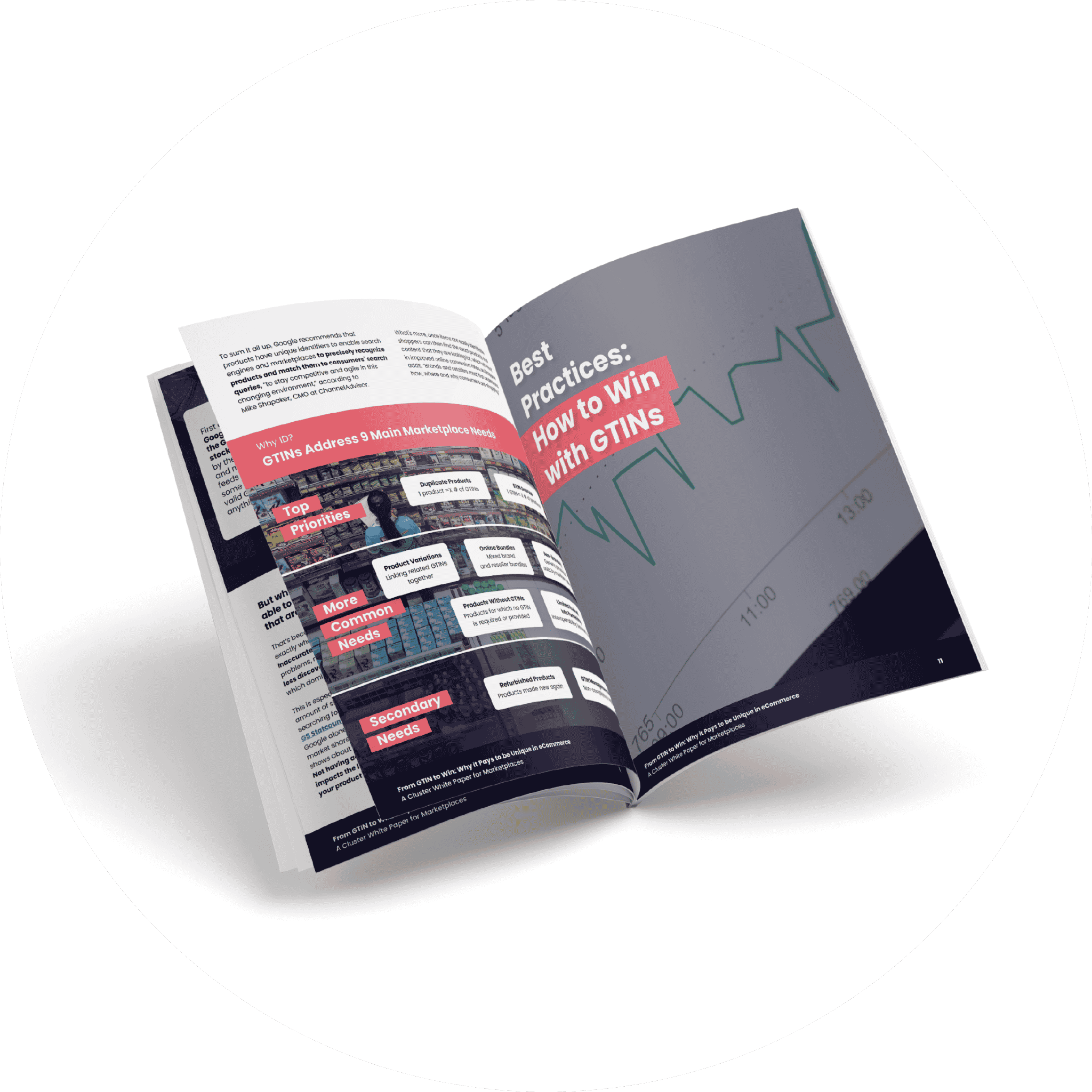 Get Your Complimentary White Paper
"Product identity is critical in commerce because it ensures that businesses and consumers accurately understand the origin and unique identity of a product. This also applies to the web and Google Search, where an accurate understanding of a product helps to show the right product to the right user at the right time."
Product manager for Product Data
at Google Shopping