Quickly and Automatically Create Accurate Listings
Marketplaces typically have to rely on seller inputs when uploading new product catalogs or offers. Oftentimes these sellers abandon the onboarding process when:
But, leading marketplaces can fix seller abandonment by building a best-in-class product data catalog that takes the onboarding burden off sellers. With Cluster, marketplaces can offer complete and automatic product listings to create a frictionless onboarding experience.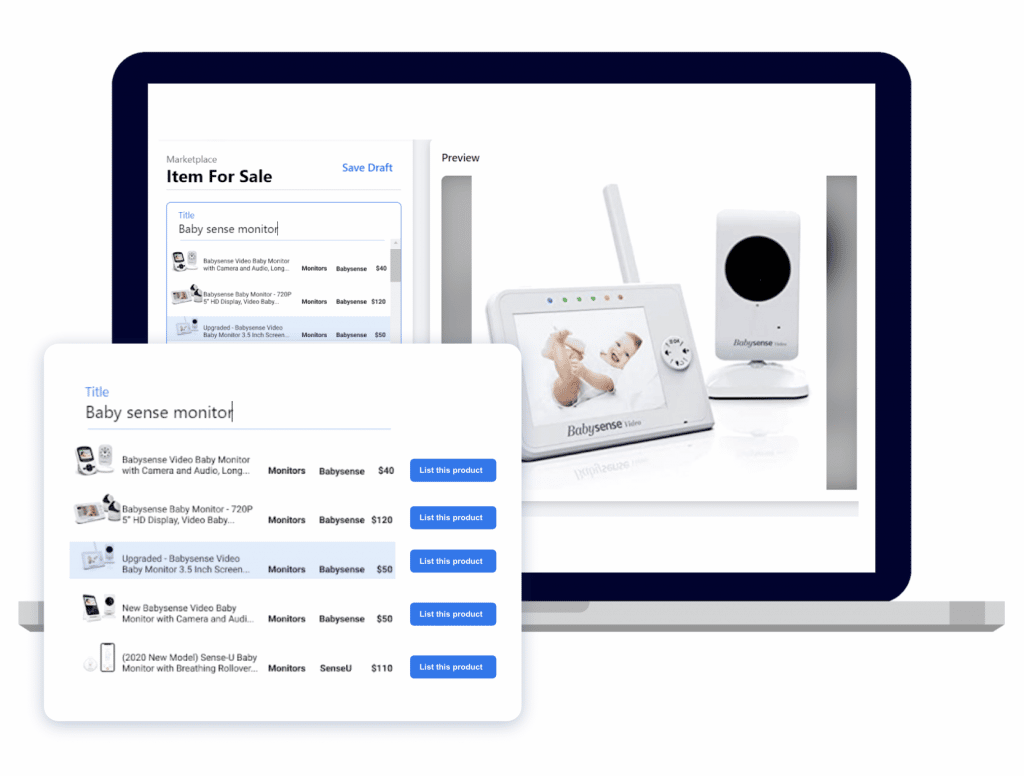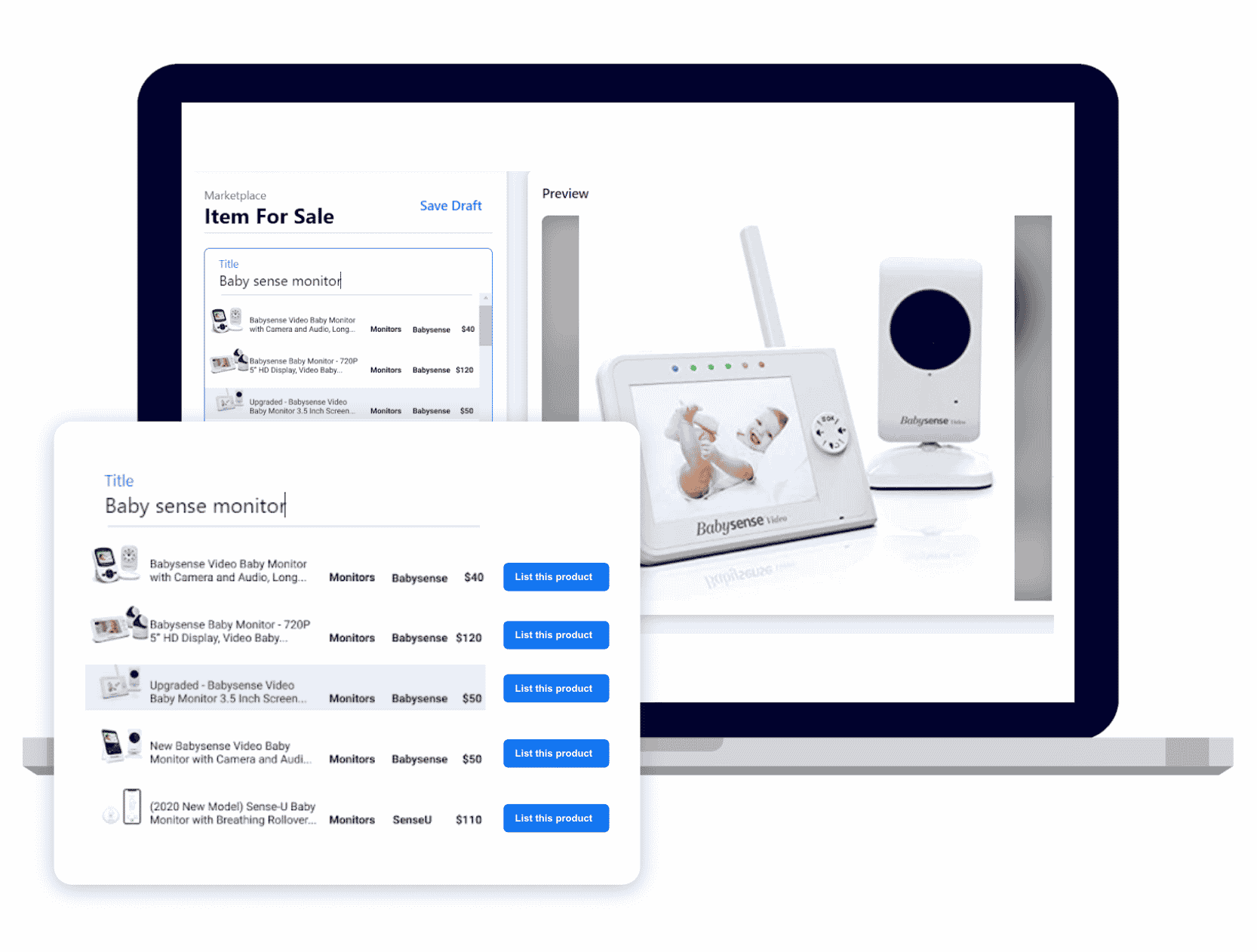 Why Cluster

for Seller Onboarding?
Providing a full solution (one-stop shopping) for a seller analysis, plus store reviews and seller contact details included without needing multiple tools or providers. Enhance the reputation of your marketplace or online brand. Find, contact and convert reputable sellers for high potential sales and low risk of friction during validation and onboarding.
Capitalize on the quickest wins by leveraging your existing sellers' catalog products being sold on other channels that might be missing from your marketplace. By looking at the product GMV, you can efficiently onboard those missing additional items from your current known sellers versus cold reach out. Best Practices for Seller Onboarding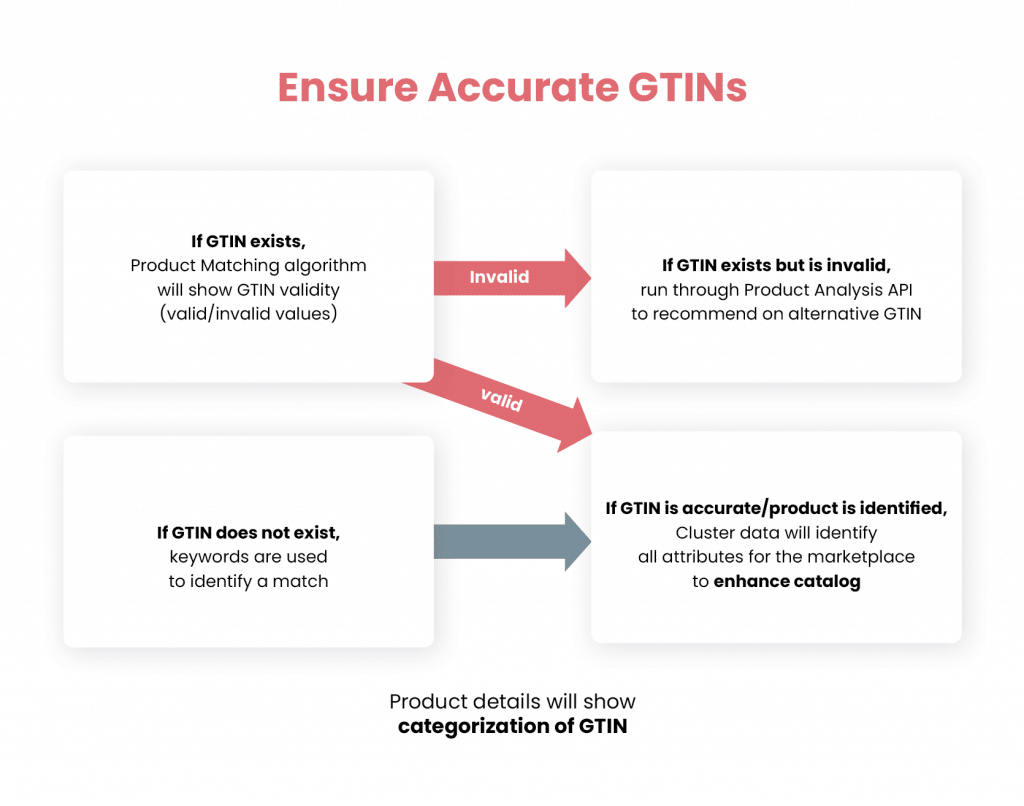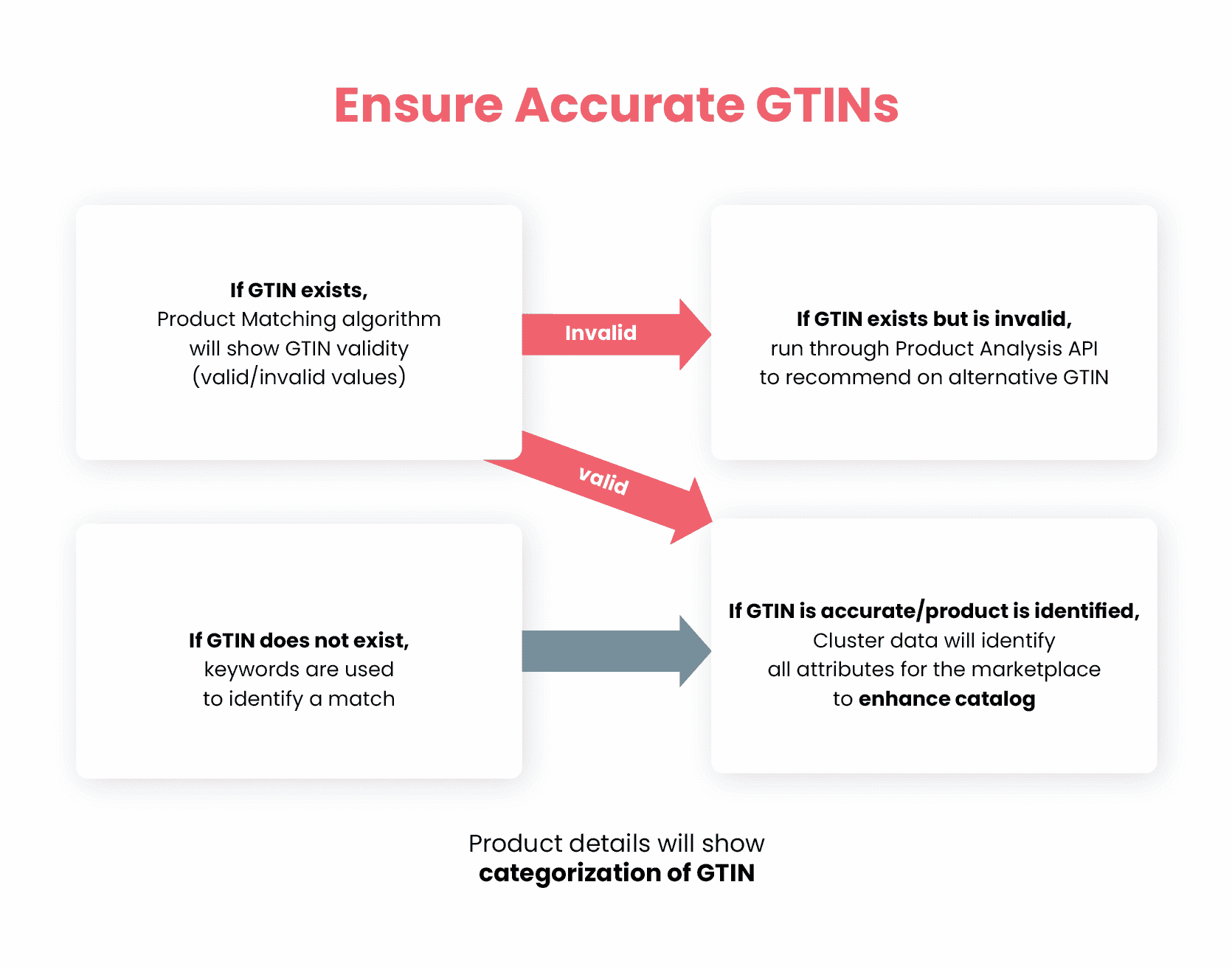 Store Listings API
to retrieve seller storefront listings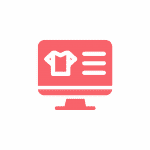 Product Details API
to retrieve all product data
Product Matching API
to identify product data
All contact details provided are from publicly available resources only. There are no general restrictions on the sale of personal data under GDPR. However, data controllers must comply with the principles of the GDPR, including fairness and having a lawful basis for the processing. So, platforms (like Cluster) that provide lead information are allowed to sell their data as long as the data collection complies with GDPR. But it's important to note that even though we have the right to sell this data, it DOES NOT give organizations the right to ABUSE THE DATA. Read more about it in our Privacy Policy.
Cluster helps marketplaces, aggregators and others identify top sellers from across channels, filtered based on your parameters of the sellers you need to acquire on your platform. Filters to choose from include Categories of Focus, Total GMV, Number of Listings, Price per Item, FBA/FBM, 1P vs. 3P, Ratings/Reviews, etc.
Because Cluster has the largest product data catalog in the industry, the seller store analysis helps ease and speed up the seller onboarding process by simply uploading the storefront via an Amazon store URL if available. The catalog data is auto-filled as sellers are onboarding their product listings, making it quicker and taking the guesswork out of the process. The result is more robust and accurate listings with much less effort.
Tracking Over 80% of eCommerce Sales Business - and Growing!

Join Us Today